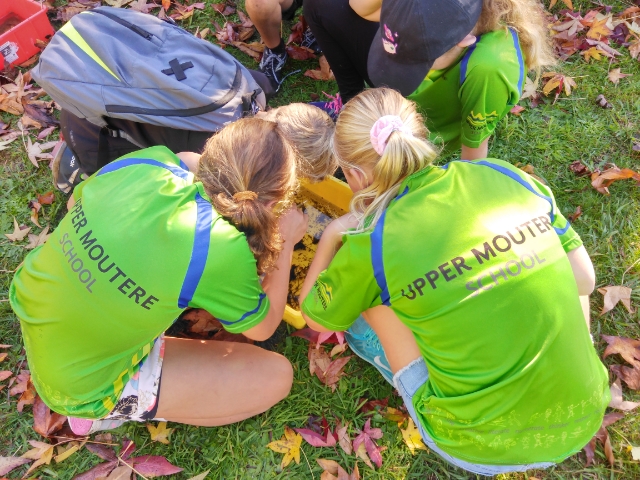 Our two teams in the Tasman Mission at Whenua iti last Friday did us proud. This was a new event for us and our teams really enjoyed the challenge. Theo,  Ben, Arielle and Bruno were our Year 6 teams while  Brooke, Amanda, Tevita and Lily represented our year 7's and took out second place. A great effort out of the 28 teams participating in the day.
Congratulations to our senior students who took on the Moutere Hills Cross Country at Mahana yesterday. Again we had great results with fabulous reports of supportive responsible behaviour representing Upper Moutere with Pride.
Top Three placings in the their age groups
Hannah Urquhart (1st), Robert Vlaming (1st), Kaela Vlaming (1st), Ben Tyrell and Alfie MacNeil (1st=) Camden Singer (1st)
Billie Ewers (2nd), Isaiah Marr (2nd), Jade Urquhart (2nd), Kyle Bridge (3rd), Ollie Werner (3rd)
Other top ten placings
Jess Perry, Lila Stevenson, Matai Arnott, Micah Marr, Madison Vass, Fianna Lynch, Isla Rawlings, Sawyer Buschl, Anneke Vlaming, Brecon Jelfs-Berry, Annabel Lowe, Arianna Marr, Ada Wilson-Keen, Grace Werner, Obi Stevenson, Barney Lynch, Rowan Lattimer.
Today we have Saffron, Barney, Hendrix and Annabel competing in the Nelson Litracy Quiz….they left school dressed for the event!