Beeswax wraps – the great alternative to plastic wrap. 20% off right now.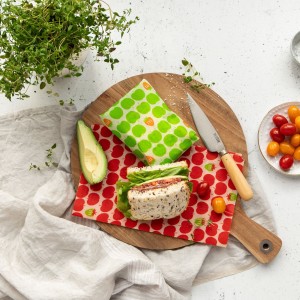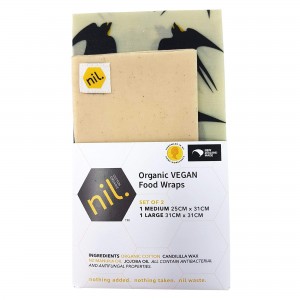 A great alternative to plastic cling wrap. And so much better for the environment as it biodegrades. Made from organic beeswax, propolis, manuka oil and jojoba oil. A great way to wrap half cut fruit and vegetables, or even the end of the cheese. Or use as reusable sandwich wraps.
Lasts up to 6-12 months – just wash with warm soapy water.
Help do your bit to end single use plastics with our range or styles and uses – have a look
Use the coupon code WRAP20 at the checkout to claim your discount.
A percentage of your purchase goes to Upper Moutere School.