Our Learning Environment has just gone through a major upgrade which has seen, in the past eight months, four of our six classrooms transformed into new and exciting learning spaces.
For the two years prior to this we spent considerable time looking at other schools, talking with principals, teachers and students, researching mainly on the web and visiting a number of newly built schools, especially in Auckland, before determining what we wanted to achieve, within the constraints of what we already had and of course the budget.
We believe we have achieved our goal to provide learning spaces that will allow for collaborative, flexible teaching and learning enabling our students to take increasingly greater ownership of their learning now and into the future.
Turama was the first learning space to be completed. Turama started life as Neudorf  School' two prefabs joined by a shared toilet and cloak space  before being moved here in 1999 when Neudorf closed. We have opened up the two classrooms into the cloak and toilet space to provide an open learning area which also opens seamlessly on a covered deck. A wet area is centrally located with 'breakouts' at either end of the main space providing for more intimate learning opportunities. Glass sliders create the spaces but visibility is not lost.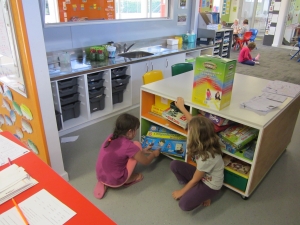 A variety of furniture can be moved as students arrange it to meet their learning needs.
Turama currently houses our Year 3-5 students and their two teachers.
Marama, our Year 0-3 learning space, is two classrooms built in 1929 opened through and including what was the corridor and cloak storage with the central wet area to one side, where the boys toilet used to be. Again there are a couple of 'breakouts' at one end of the main open learning space. A popular space is the 'tree house' where a nook has allowed us the opportunity to create a couple of small places to climb into. The original sash window set into an alcove has had a window seat added and along with a 'picnic rug' carpet this has become a great place to read. And to think until now this was lost to school bags!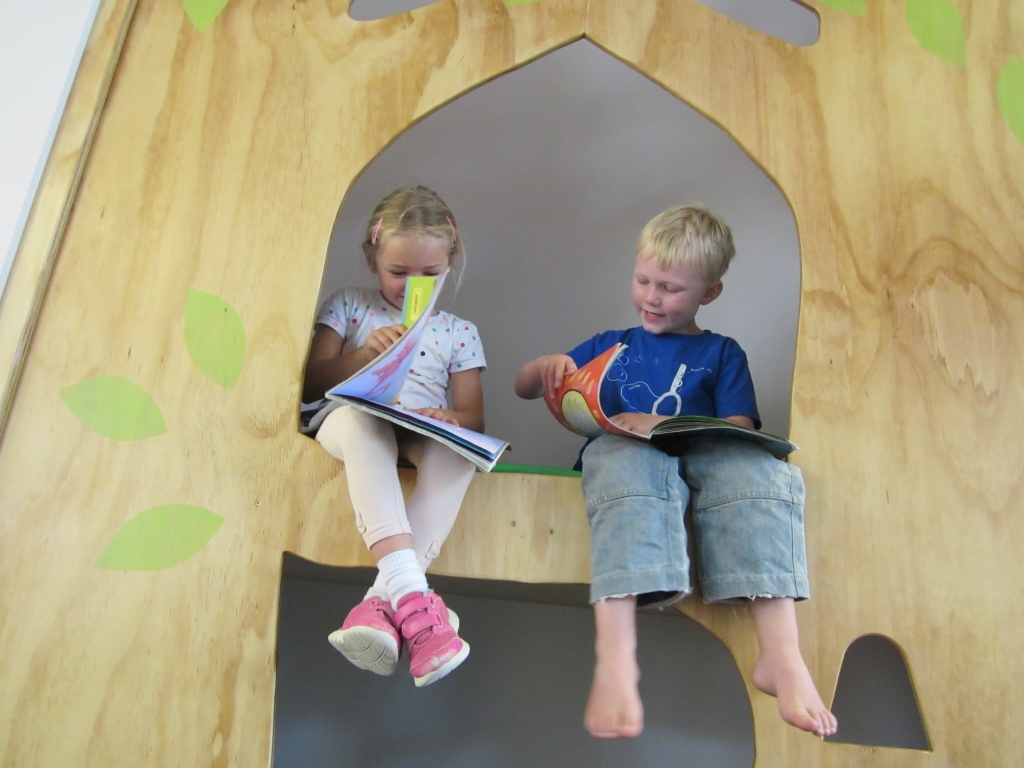 A sizable deck has also been built, again accessible by a couple of large sliding doors from the main learning space. The newly rehoused library can also be accessed from our deck.
Funds have not allowed for us to join our two other stand alone classrooms (Ramaroa) however teaching and learning is becoming more collaborative inline with the models developing in Turama and Marama. Some new furniture has been purchased for these spaces to allow for greater flexibility including  a variety of tables; leaners, kneelers and whiteboard tables however as yet we have not introduced a variety of seating as we have in the upgraded spaces.
Our Learning Environment does not just stop at our buildings. Our grounds  are spread over two levels.
The bottom level consists mainly of a combined rugby/soccer/hockey field  with an all weather cricket net in one corner.
The bank separating the two levels is densely planted with a variety of trees and shrubs which makes for great imaginative play. Trees can be climbed and huts built and of course the slope is brilliant for going down on your scooter!
The top level is where you will find our indoor Learning Spaces, tennis/ miniball/netball court, 'top' field, sand pit, adventure playground, large 'lunch' deck, 20 metre swimming pool and hall.
We are very proud of our environment, you are most welcome to come and check it we would love to show you around.